A very useful, hard-headed, and focused book, Will College Pay Off? (publisher, Amazon) covers exactly what that title promises. Peter Cappelli looks deeply into higher education as an economic proposition for would-be students. As such, this should be handy for a lot of people, at least in the United States.
The answer to that titular question is: it depends (that's actually the subtitle for chapter 3). Cappelli is serious enough and well grounded in the literature to not offer flip answers. "[C]ollege per se isn't a clear pathway to a good job." (172) To an extent it depends on major, but also on the job market following graduation. Liberal arts degrees (as in well-rounded and interdisciplinary, not necessarily humanities degrees) are one good way to maximize value, he argues, since they often lead to higher lifetime earnings (lower in the first job, but better in the second and following).
One major theme of the book is that many of our discussions about college's benefits stem from a specific historical moment, whose time is now passing. Cappelli notes that the idea of companies hiring graduates for the skills they learned in college is really a post-WWII development (12-15), depending on the huge postwar expansion of higher ed, and its relatively low cost. High ed has ballooned since then into something much larger, and is now increasingly expensive. This observation helps explain a lot of intergenerational tension over higher education, by the way.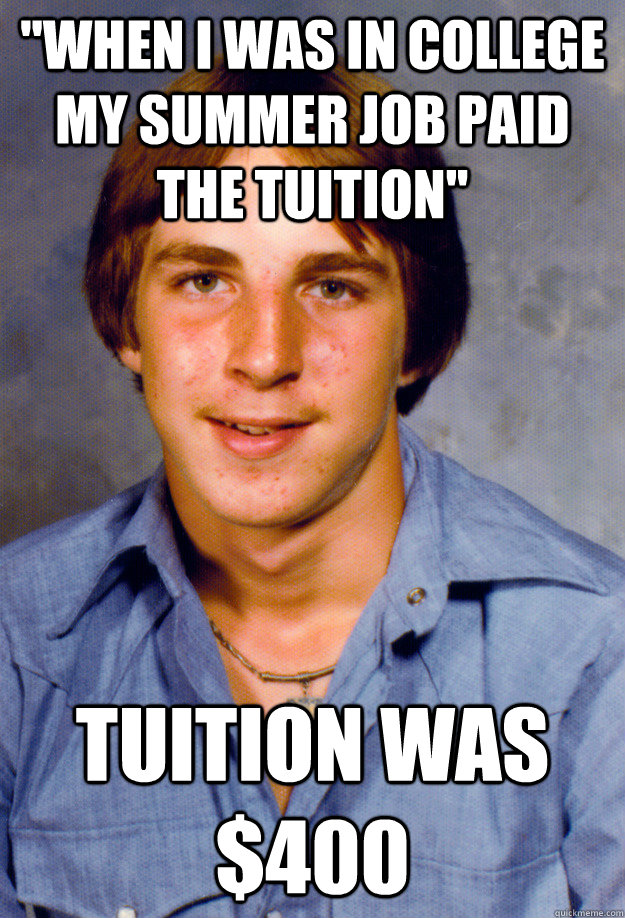 "We can understand why politicians don't want to say it, but unfortunately, education is just not a panacea for the difficulties that individuals now face in the job market." (187; emphasis added)
Another, wonkier theme is that the college premium may not be all it's cranked up to be. That term refers to the likely lifelong earnings boost one gets from having completed colleges (as opposed to sticking with, say, a high school diploma). Some studies find this premium to add up to a half million dollars for men, which makes even high student debt seem like a good deal. But Capelli thinks the premium is inflated, especially because of a recent development, whereby college grads compete with non-college grads for jobs that don't require a BA/BS (93). Moreover, the types of people who tend to achieve an undergraduate degree often have "advantages before he or she even starts college as compared to the average high school graduate" (93) – i.e., they have better K-12 schooling and/or more social capital and/or are wealthy or otherwise privileged. On top of that, the college premium research is based on a different historical moment (see preceding paragraph). Continue reading →